Briody

Homevalue Products
Timber
We always maintain significant stocks of Imported Timber in various lengths and dimensions which is stamped and stress graded to C16/C18. Kiln Dried, Imported Timber provides the strength and durability needed for any construction project.
Plaster, Plasterboard & Insulation
In our store we supply a range of Knauf Plasterboard and Gypsum Plaster for internal applications. We provide a range of premium and high performance rigid insulation products by Kingspan. Floor, Cavity Wall, Pitch Roof, and Insulated Dry Lining (Insulated Plasterboard) in the Thermawall and new Kooltherm range. We also provide a range of Isover Loft and Attic Fibreglass Insulation available in thicknesses from 50mm to 250mm.
Slates and Roofing Material
We stock a variety of Fibre Cement and Natural Slates from well-known manufactures such as Tegral. We also stock Velux and Keylite Roof Windows.
Plumbing & Heating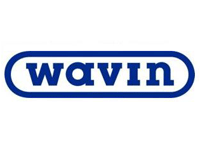 We stock a large range of Wavin sewer piping and fittings. We also have a comprehensive range of Compression Fittings, Capillary Fittings and Pushfit Fittings by Sanbra Fyffe. We supply Condensing Oil Boilers by Grant Engineering. Stainless Steel and Copper Hot Water Cylinders by Joule. Solar Panels and Evacuated Solar Tubes, also by Grant Engineering and Joule. Electric, Power and Mixer Showers by Triton.
Painting & Decorating
We stock Fleetwood interior and exterior paints. We also supply a large range of painting rollers, trays and other painting equipment. Also in store is a wide variety of Ronseal products. Including, fillers, sprayable fence life and wood stains.
Tools & Equipment

Whether you're a DIY enthusiast or a professional, we have a wide range of the best brand name tools and electrical equipment. And as always knowledgeable staff will be available if you have any questions or queries.
Electrical Goods
In our store we supply electrical goods from brands such as Morphy Richards (Kettles toasters etc), Philips energy saving light bulbs and GET switches, sockets and plugs.
Doors
We have a range of doors in an array of colours and finishes, Red Deal, Pine, Oak and Walnut. Frames, skirting and architraves are also available to compliment each door. We also stock other useful door hardware, such as locks hinges and handles.